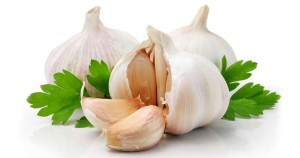 Most people are not aware that there are thousands of peer-reviewed studies proving that the phyto-nutrients found in plants have the power to reverse and or prevent cancer.
Unless you are searching out this information yourself these studies for the most part lay silent and deaf to your ears because the pharmaceutical industry has not figured out a way to extract these compounds and turn them into profit so they are simply ignored.
A study that was conducted and published in Food Chemistry back in 2009 was a comparative study on the anti-proliferate and antioxidant activities of some of the more common vegetables that are found on the dinner table.
Researchers focused in on the inhibitory effects of 34 vegetable… Continue reading →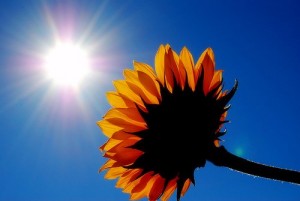 Nearly everyone…regardless of whether or not they suffer from illnesses like depression or not can enjoy the benefits of being exposed to the sun and the benefits go far beyond just receiving the mandatory Vitamin D your body requires.
Our eyes have special light receptors that are connected directly to the middle of the brain and respond to the brightness of outdoor light. Once that light is absorbed by the eyes, it stimulates the release of neurotransmitters and hormones that work to regulate sleep, mood and energy.
When we are exposed to sunlight (or any bright-light), the serotonin in our brains gets a real boost…a happy boost.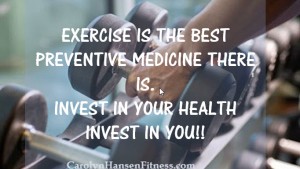 Equipped with a high-powered immune system and intracellular anti-oxidant defense system, the body is truly a disease killing machine when operating at peak performance.
Unfortunately for most people it isn't.
Rather than teaching people how to cure disease (so much money spent yearly on research) we need to be educating people on how to prevent disease. Continue reading →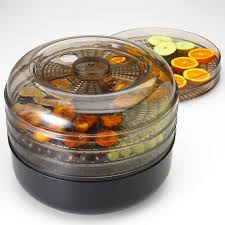 Drying fresh foods preserves precious nutrients and removes moisture that yeasts, bacteria and other molds need to survive. Although drying food also involves destroying some nutrients in micro amounts, the end result is a product that is nutrient dense…jamming more calories and dietary fiber along with minerals and vitamins into a smaller space.
This gives dried foods a nutritional edge because with less water than their fresh food counterparts, their weight is reflective of solid foods…not added water weight. In other words, dried foods give us an array of concentrated flavors, minerals, vitamins and enzymes as well as fiber. Continue reading →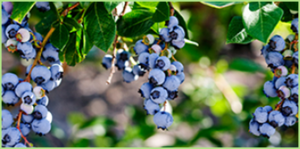 Fresh raw organic fruits and vegetables are without a doubt some of the best nutrient rich foods you can treat your body to. Each one offers their own contribution in the way of antioxidants in the war against aging but deep colored berries rise to the top of the list and the reasons are not unfounded.
Local berries such as blueberries, strawberries and raspberries are joined by their exotic cousins from all over the world as super-fruits that take front and center stage. Sure, dark leafy greens along with citrus fruits receive their share of the accolades, but deeply colored berries beat out other fruits to take center stage. Continue reading →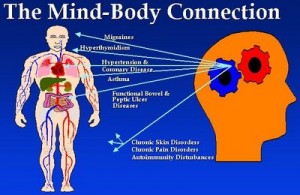 Although we experience health through our bodies, our health is actually intimately connected to what's going on in our minds.
Modern science is quickly connecting the truth that our emotions effect our bodies. They work as one unit.
We actually experience emotions such as anger, fear, sadness and stress as unpleasant bodily symptoms, however most of the time our minds are so busy and off somewhere in our past or future thoughts that we are not paying attention when our bodies alert us to these symptoms. In other words, we don't recognize the connection because we are not listening. Continue reading →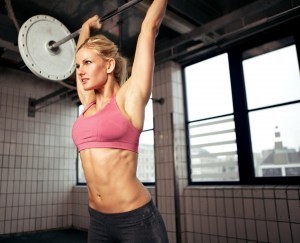 Without a doubt proper exercise is one of the most powerful weapons we have for reducing chronic inflammation that can trigger cancer growth, keeping estrogen levels in check which protects against all hormone-dependent cancers, strengthening the immune system and stopping tumor growth by stimulating activity in key enzymes while minimizing the impact of carcinogens (substances/exposures that are known or suspected of causing cancer).
However, even with all those incredible benefits, exercise still remains a low priority for many people. They believe that they can achieve the same results just by taking pills or having surgery or some other unknown way to improve their health. Continue reading →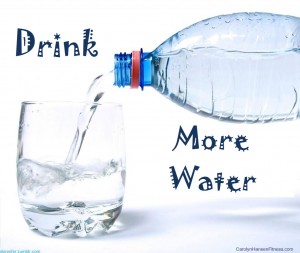 Water…it does a body good. Literally.
Our bodies are composed of roughly 70% – 90% water. Unfortunately most people spend a good part of their days constantly dehydrated to some degree. Dehydration does affect the performance of our bodies and they will not function as well without the proper water intake.
Truth is, if you don't drink enough water you will die. That's how important you water intake is. We can live for longer periods of time without food but we can only live for a few days without water.
With that knowledge we should be prioritizing our daily consumption of water. Continue reading →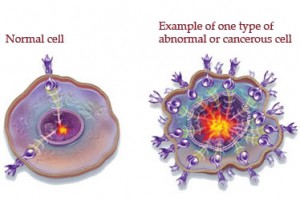 If, you're looking at ways to prevent cancer (and who isn't?), there are many factors that need to be considered.
Studies show that a diet that is higher in protein and lower in carbohydrates actually inhibits the growth of cancer cells.
Cancer cells have their own unique physiology, preferring to get their energy from sugars. Continue reading →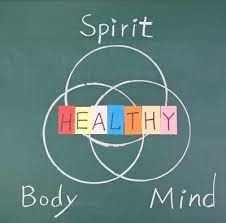 While exercise and healthy eating are both important facets of cancer prevention and treatment, they are certainly not the only ones.
A true blueprint for better health care would include a "holistic" approach to health and wellness with additional strategies such as:
Keep your mind and thinking in good shape. Positive thinking does produce favorable results for people who have an optimistic view of life that benefits their health and well being. Negative and pessimistic thoughts can have the opposite effect.
A proper muscle building and maintenance exercise program is performed 2-3 times a week.