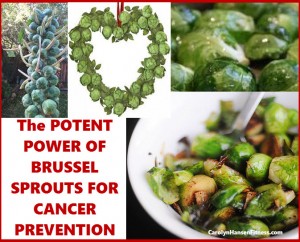 If you're searching for the "perfect" food that is nutrient dense, tasty and easy to prepare, a rich source of antioxidants and phytochemicals (proven to fight cancer), look no further than under-appreciated Brussel sprout.
Although originally native to Belgium, they are now cultivated throughout Europe and the U.S. with nearly all U.S. Brussels sprouts now grown in California.
Brussels sprouts are an important dietary source of many vitamins and antioxidants including vitamins A and C, the mineral manganese, flavonoid antioxidants like isorhnnetin, quercitin, and kaempferol, as well as antioxidants caffeic acid and ferulic acid. They help us prevent chronic, excessive inflammation through a variety of nutrient benefits like their glucosinolate content. Continue reading →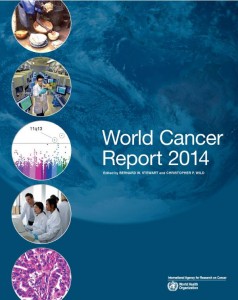 It is true that advance treatments for cancer are reducing suffering and saving lives. Unfortunately, despite the many advances in science, cancer will not nor can it be beaten by treatments alone.
"The World Cancer Report" published about once every 5 years involves collaboration between 250 scientists from more than 40 countries. The most recent report released earlier in 2014 reported that in twenty years there will be more than 20 million new cancer cases per year. That's 20 million per year not all totaled! Cancer is on the rise and the greatest impact is expected to hit low and middle income countries.
Although there are a still a few cancers that are poorly understood such as brain cancer, most of the knowledge we presently have about this disease tells us that nearly all adult cancers are a result of personal choices. In other words…they are the consequence of our lifestyles. Continue reading →