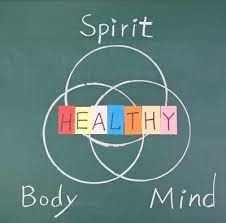 While exercise and healthy eating are both important facets of cancer prevention and treatment, they are certainly not the only ones.
A true blueprint for better health care would include a "holistic" approach to health and wellness with additional strategies such as:
Keep your mind and thinking in good shape. Positive thinking does produce favorable results for people who have an optimistic view of life that benefits their health and well being. Negative and pessimistic thoughts can have the opposite effect.
A proper muscle building and maintenance exercise program is performed 2-3 times a week.