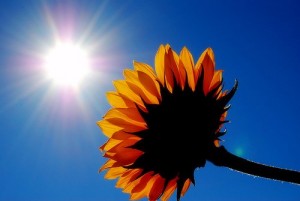 Nearly everyone…regardless of whether or not they suffer from illnesses like depression or not can enjoy the benefits of being exposed to the sun and the benefits go far beyond just receiving the mandatory Vitamin D your body requires.
Our eyes have special light receptors that are connected directly to the middle of the brain and respond to the brightness of outdoor light. Once that light is absorbed by the eyes, it stimulates the release of neurotransmitters and hormones that work to regulate sleep, mood and energy.
When we are exposed to sunlight (or any bright-light), the serotonin in our brains gets a real boost…a happy boost.