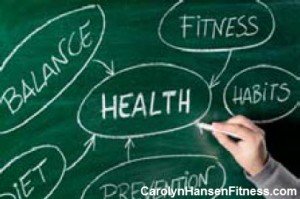 Do you view disease as an obstacle to your physical activity? Is it your handy "way-out" when you need an excuse not to exercise?
The last thing you think about doing when sick or not feeling well is starting a workout routine and yet this is the one thing that stands to have a hugely positive impact on not only your physical well-being, but on your mental and emotional well-being as well.
If you are presently hampered with health issues and you're not including regular strength training exercises in your weekly routines, you are missing out on some serious assistance to getting your health back on track both long-term and short-term. Continue reading →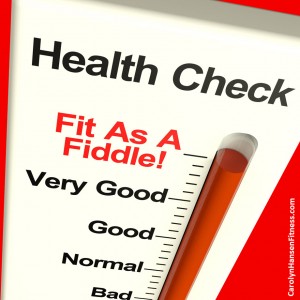 Most people have no idea how important it is to maintain stable blood sugar levels and yet they are the foundation of good health.
Blood sugar levels used to be equated with diabetics only but even those not diagnosed as diabetic yet but are borderline diabetic can experience its devastating effects on health.
When there is too much sugar in the bloodstream and the body is not able to utilize it, it produces excess insulin to help move the sugar into the muscle cells where it can be used for energy. Continue reading →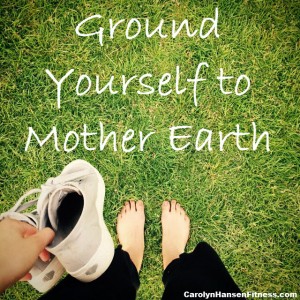 One of the most potent and powerful antioxidants that is freely available to everyone has been placed directly beneath our feet.
Seems Mother Earth is a stronghold of negatively charged free electrons that serve as powerful antioxidants and are just waiting to be utilized.
This natural storehouse of electrons and subtle electrical fields is essential to the smooth operation of our circulation and immune systems and is proving to be the most effective antioxidant even though it is the least expensive and easiest to obtain. Continue reading →
M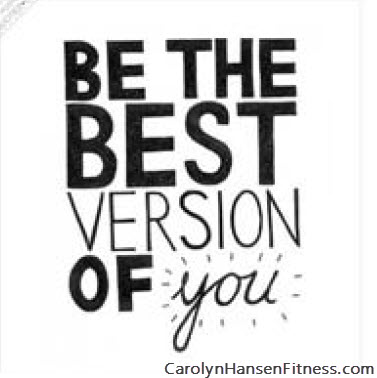 otivation, we work hard to get it and we all struggle to keep it.
It's impossible to shift to a healthier lifestyle and lose excess weight without motivation. Motivation is the driving force.
Understanding the reasons why you want to get healthier is one of the most powerful ways to motivate yourself.
Let's face it, short-term motivation is most times out of immediate need, such as being crippled in pain with a heart attack. Motivation kicks in to help you prevent this occurrence or pain from ever happening again. Continue reading →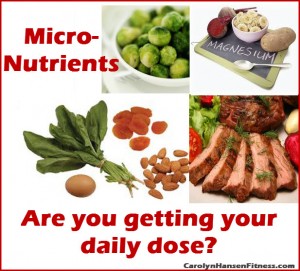 Nutrients are chemical compounds that are found in all the foods we eat. All the functions of your body systems like breathing, thinking and even your heart beating requires energy and this energy comes from nutrients.
Nutrients can be broken down into micronutrients and macro-nutrients.
The body does not require large doses of micronutrients…they are considered trace elements because they are found in smaller concentrations as opposed to macro-nutrients.  Manganese, zinc, iron, copper, molybdenum chlorine, nickel and boron are all micronutrients. They are used in the body to facilitate certain functions like essential metabolic and chemical reactions or providing antioxidant effects.
Micronutrients are the secret to incredible health and even have the power to restore health in later years. Although seemingly small and insignificant outside the body they become super power houses against disease inside the body.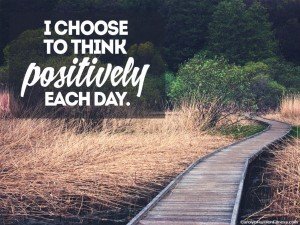 The proof is in…people who are happier with their daily lives produce healthier levels of key chemicals than those who aren't.
Studies have proven that managing emotions is a huge boost to the immune system. And without a doubt, fighting cancer requires a fine-tuned, empowered immune system.
Kelly Turner, Ph.D. author of "Radical Remission: Surviving Cancer Against All Odds" performed studies on radical-remission survivors (people who survived cancer against all odds). Continue reading →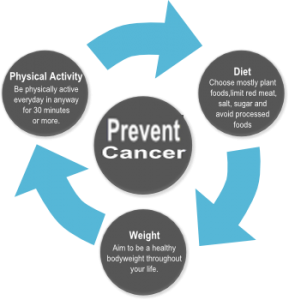 Although poor nutrition and limited/or no physical activity are all related factors that may contribute to raising cancer risk, body weight is another factor that comes into play that seems to have the greatest effect and strongest link to cancer outside of tobacco use.
Being obese or overweight raises the risk of many cancers including gallbladder, liver, cervix, and ovary, prostate (advanced), Non-Hodgkin lymphoma and multiple myeloma.
It is also been linked with increased risk of cancer in post-menopausal breast, colon and rectum, endometrium, kidney, pancreas, and esophagus.
Next to "not smoking," the single best thing you can do to protect yourself against cancer for is to maintain a healthy weight throughout your life.  Continue reading →
Most people are not aware that there are thousands of peer-reviewed studies proving that the phyto-nutrients found in plants have the power to reverse and or prevent cancer.
Unless you are searching out this information yourself these studies for the most part lay silent and deaf to your ears because the pharmaceutical industry has not figured out a way to extract these compounds and turn them into profit so they are simply ignored.
A study that was conducted and published in Food Chemistry back in 2009 was a comparative study on the anti-proliferate and antioxidant activities of some of the more common vegetables that are found on the dinner table.
Researchers focused in on the inhibitory effects of 34 vegetable… Continue reading →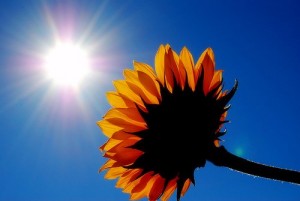 Nearly everyone…regardless of whether or not they suffer from illnesses like depression or not can enjoy the benefits of being exposed to the sun and the benefits go far beyond just receiving the mandatory Vitamin D your body requires.
Our eyes have special light receptors that are connected directly to the middle of the brain and respond to the brightness of outdoor light. Once that light is absorbed by the eyes, it stimulates the release of neurotransmitters and hormones that work to regulate sleep, mood and energy.
When we are exposed to sunlight (or any bright-light), the serotonin in our brains gets a real boost…a happy boost.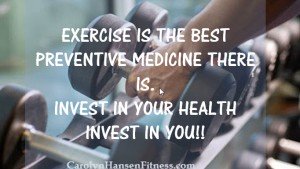 Equipped with a high-powered immune system and intracellular anti-oxidant defense system, the body is truly a disease killing machine when operating at peak performance.
Unfortunately for most people it isn't.
Rather than teaching people how to cure disease (so much money spent yearly on research) we need to be educating people on how to prevent disease. Continue reading →